Ephemerum crassinervium
"earth moss"
How to recognize Ephemerum crassinervium: This small earth moss with sessile capsules has leaves from 0.8 to 2.5 mm long, that are very serrate with teeth that sometimes are recurved. The single costa is not always apparent at the base of the lanceolate leaf, and fills the papillose tip of the leaf. Ephemerum cohaerens does not have papillae on the cells of the tip. Its spores are 43-120×35-80 microns.
Where to find Ephemerum crassinervium: This short-lived (ephemeral) pygmy moss is found on bare ground with disturbed soil such as the edge of fields.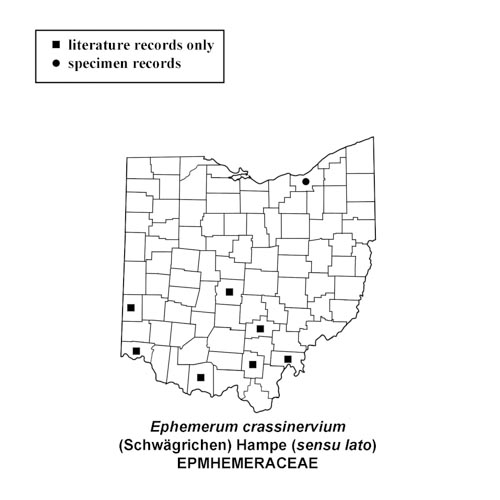 How to recognize Ephemerum crassinervium: The earth mosses are extremely small short-lived mosses of open bare soil that occur as tiny short plants with sessile sporophytes across a bed of persistent protonema.
Where to see Ephemerum crassinervium: Earth mosses are mainly fall ephemerals. Look for them on bare soil in agricultural fields and along woodland paths.