Welcome to the website of the
Ohio Moss and Lichen Association
The Ohio Moss and Lichen Association (OMLA) is an informal group of people interested in the study of "cryptogams."
For more information about our forays, visit the UPCOMING FORAYS page.
OMLA FALL FORAY, SEPTEMBER 23-24, 2023
We will meet at 9:30 am Saturday, September 23, at the parking area for the Stone House Loop trail in Salt Fork State Park. The parking area is along Park Road 1, the coordinates are 40.13153°N 81.48630°W (40° 07′ 53.524″N 81° 29′ 10.687″W). For more information, visit the UPCOMING FORAYS page.
New Ohio Moss, Liverwort and Lichen Book
OMLA member Robert (Bob) Klips has written a visual guide to the common bryophytes and lichens of Ohio. It's AVAILABLE (link)  from the publisher, Ohio University Press, and other booksellers.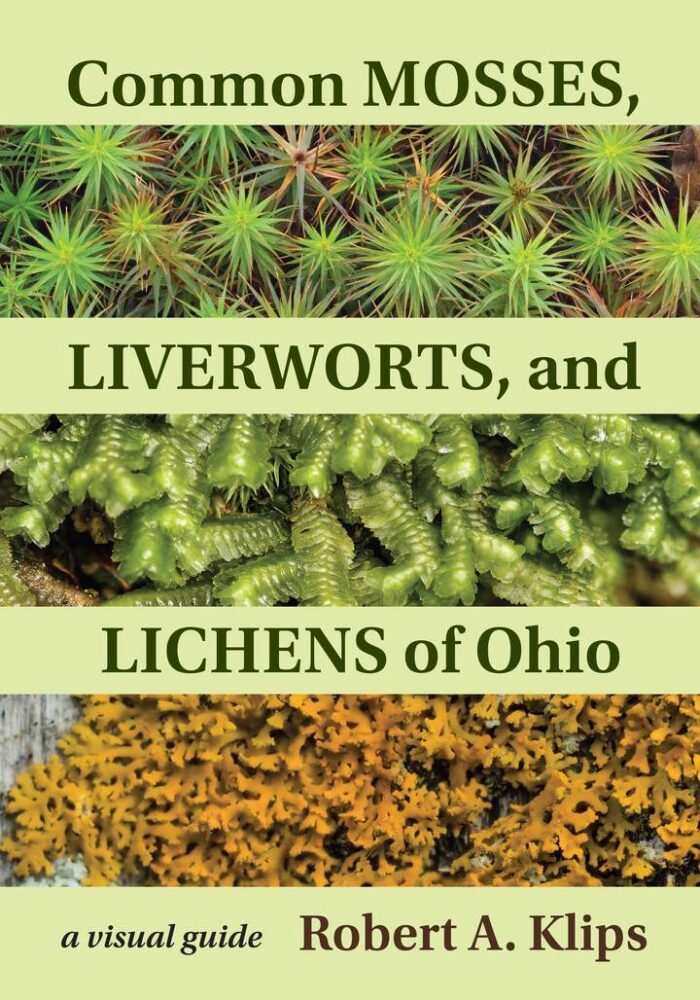 An Interactive Image of a Limestone Fence
-click to see closeups-
Physconia detersa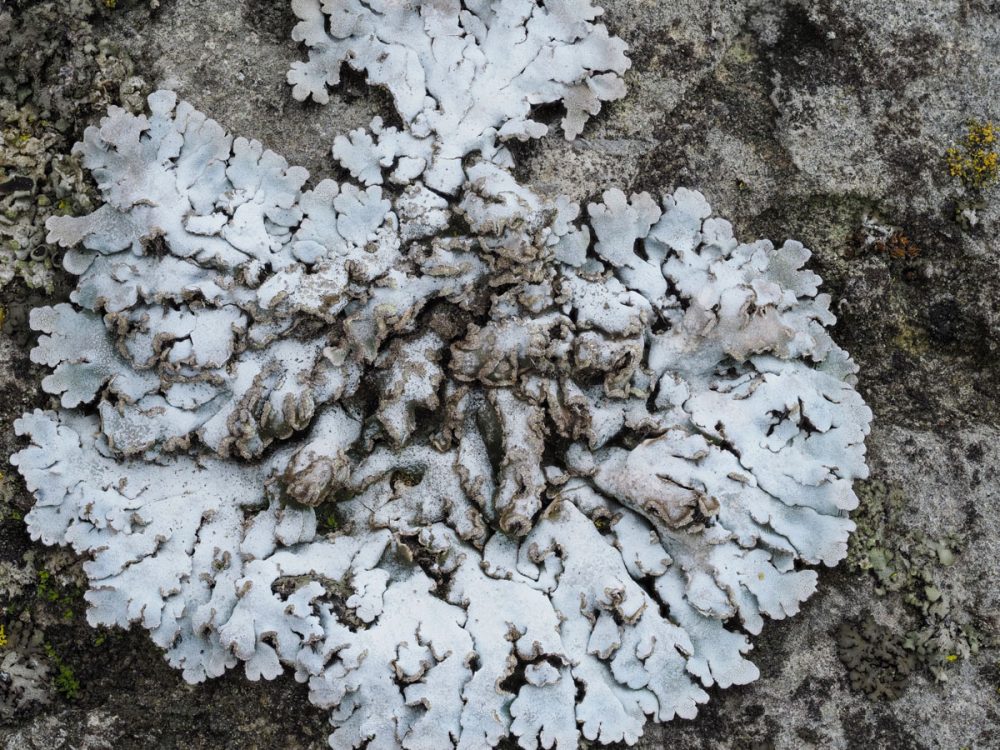 "bottlebrush frost lichen"
Candelaria concolor
"elfin candleflame lichen"
Physconia detersa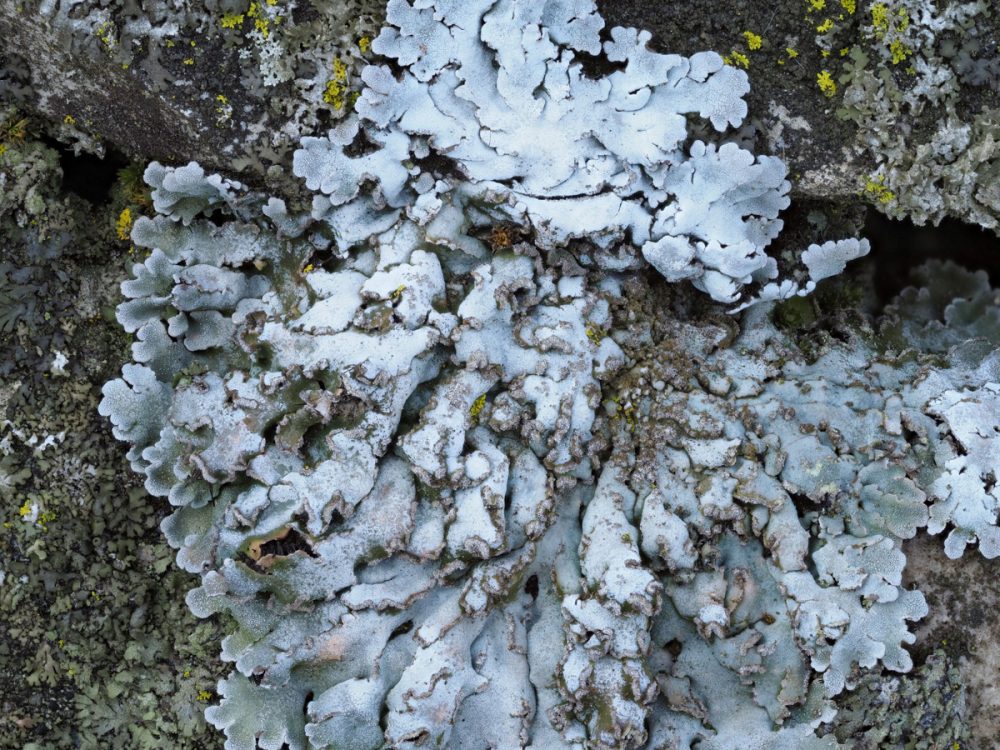 "bottlebrush frost lichen"
Physciella chloantha
Physciella chloantha
Schistidium rivulare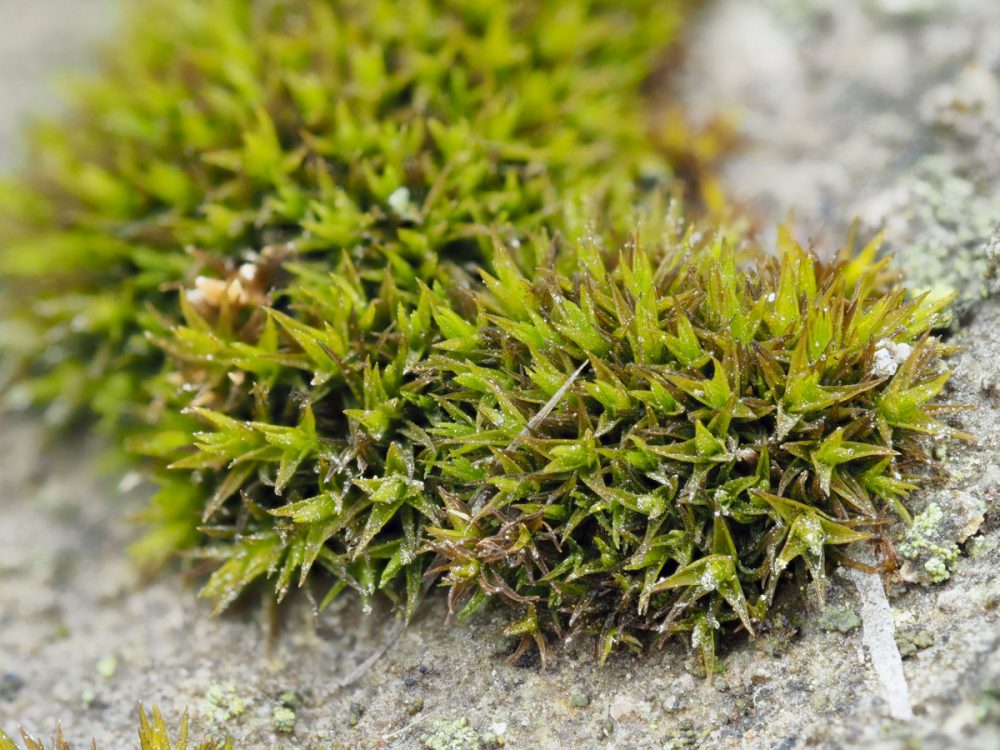 Flavoplaca citrina and Myriolecis dispersa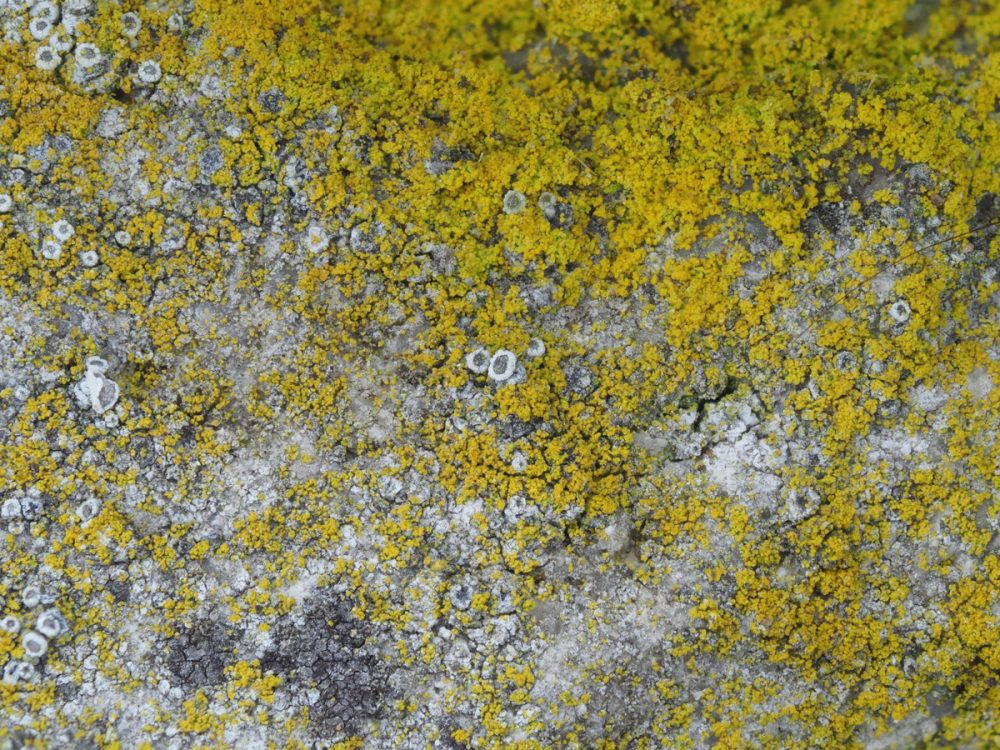 "mealy firedot lichen" and "mortar rim lichen"
Physconia detersa
"bottlebrush frost lichen"
Phaeophyscia hirsuta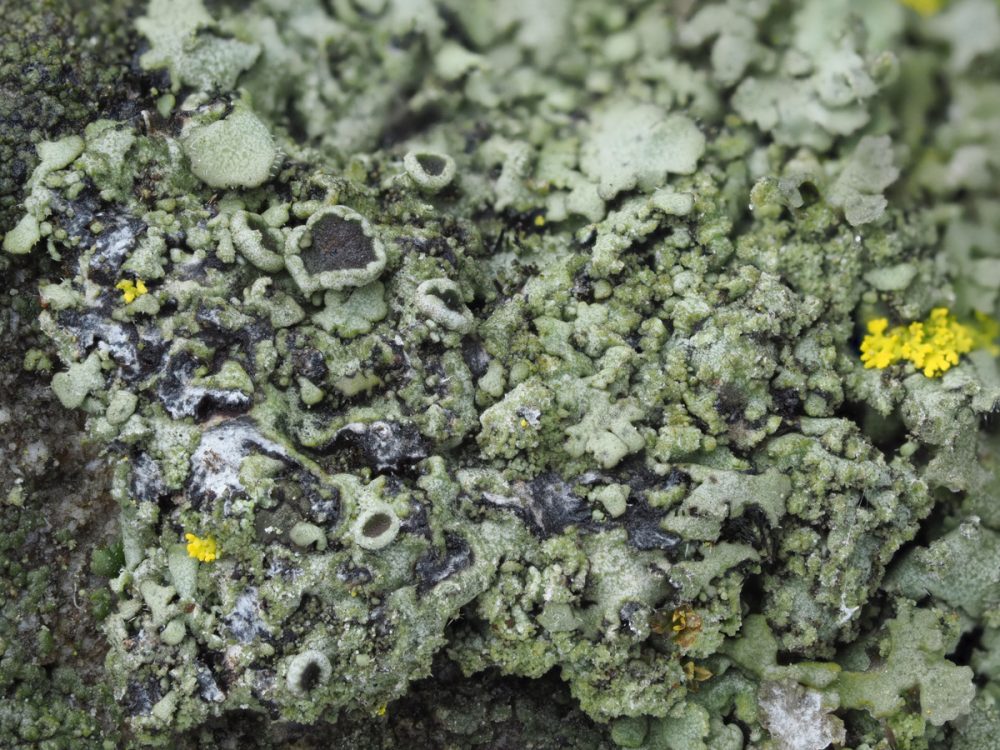 Phaeophyscia hirsuta
Schistidium rivulare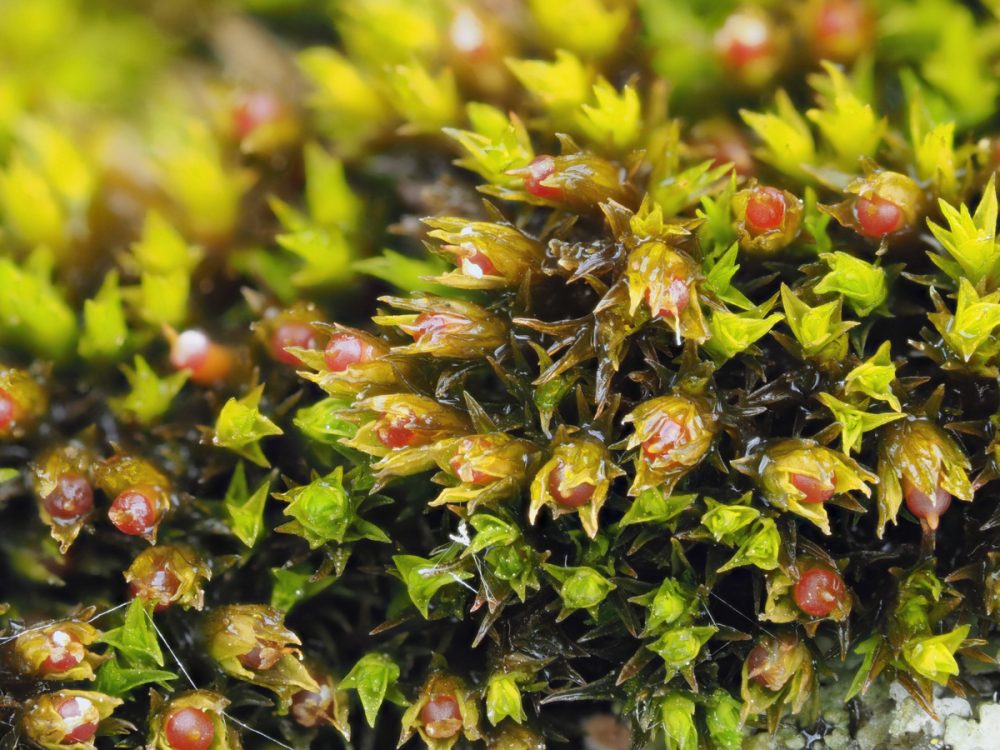 Phaeophyscia and Schistidium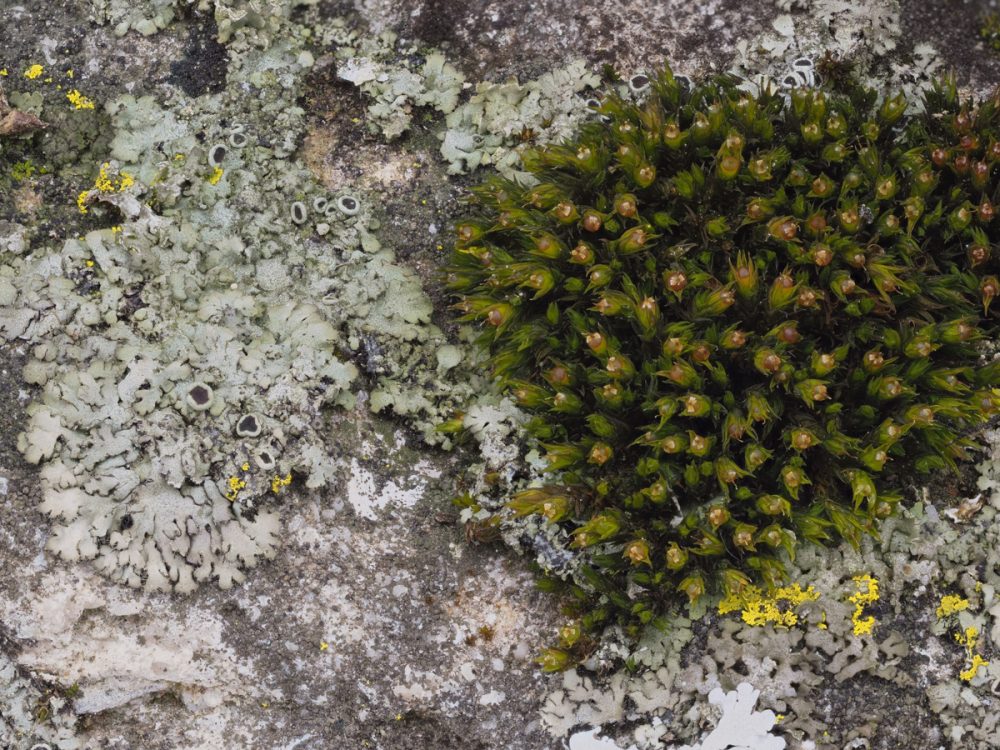 "shadow lichen" and "bloom moss"
Physconia detersa
"bottlebrush frost lichen"
Physconia detersa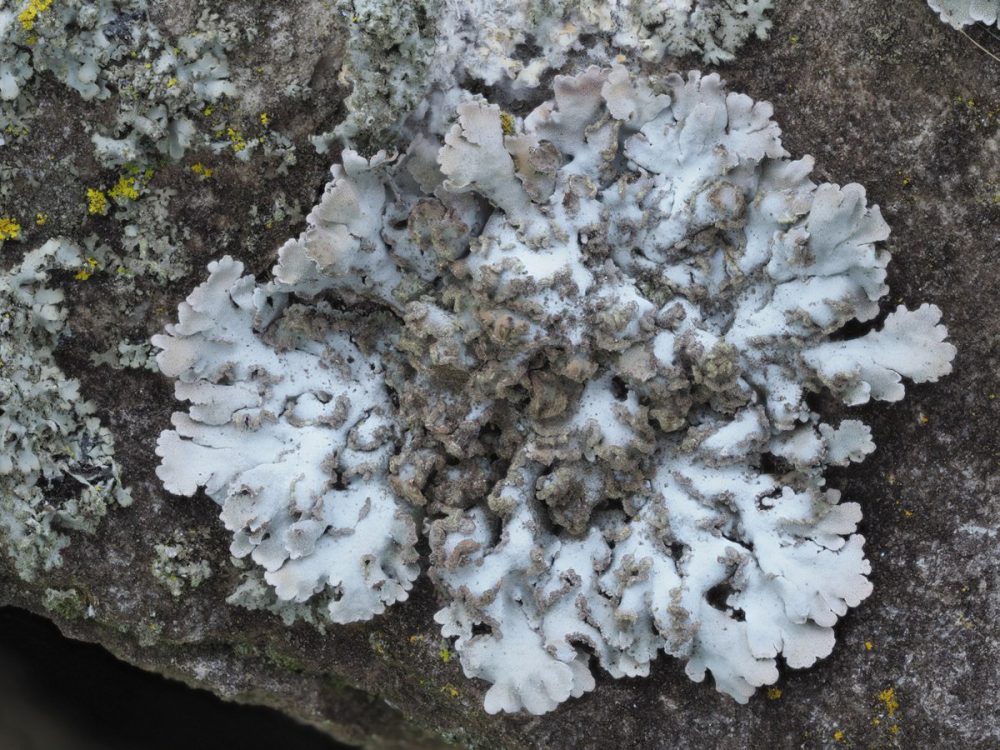 "bottlebrush frost lichen"
Schistidium rivulare
Candelaria concolor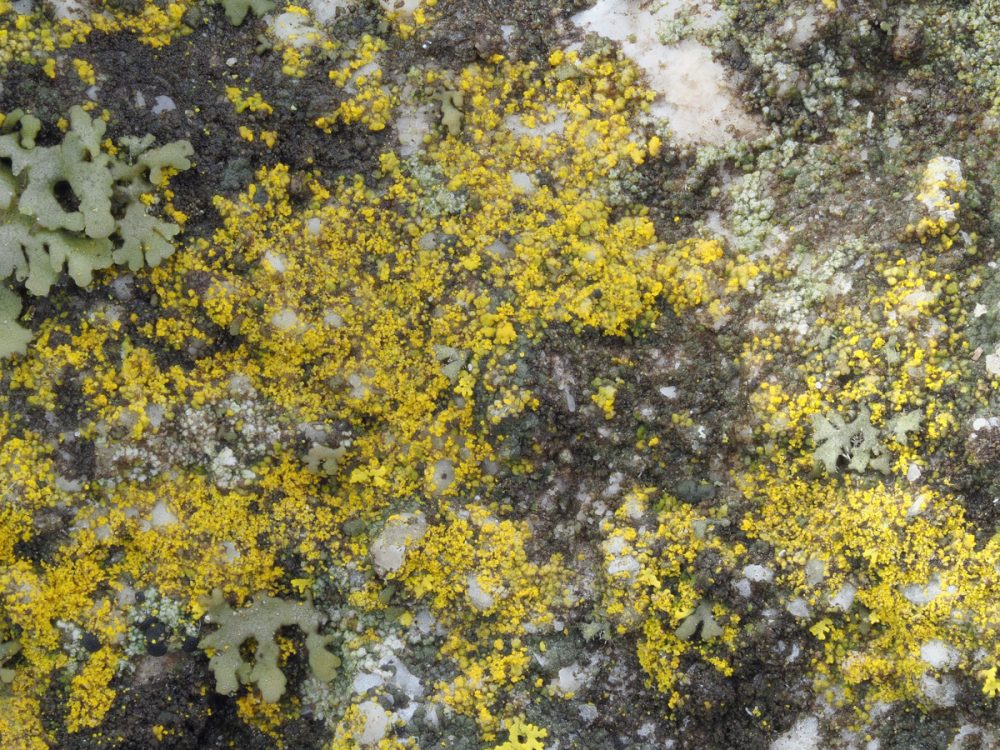 "elfin candleflame lichen"
Phaeophyscia hirsuta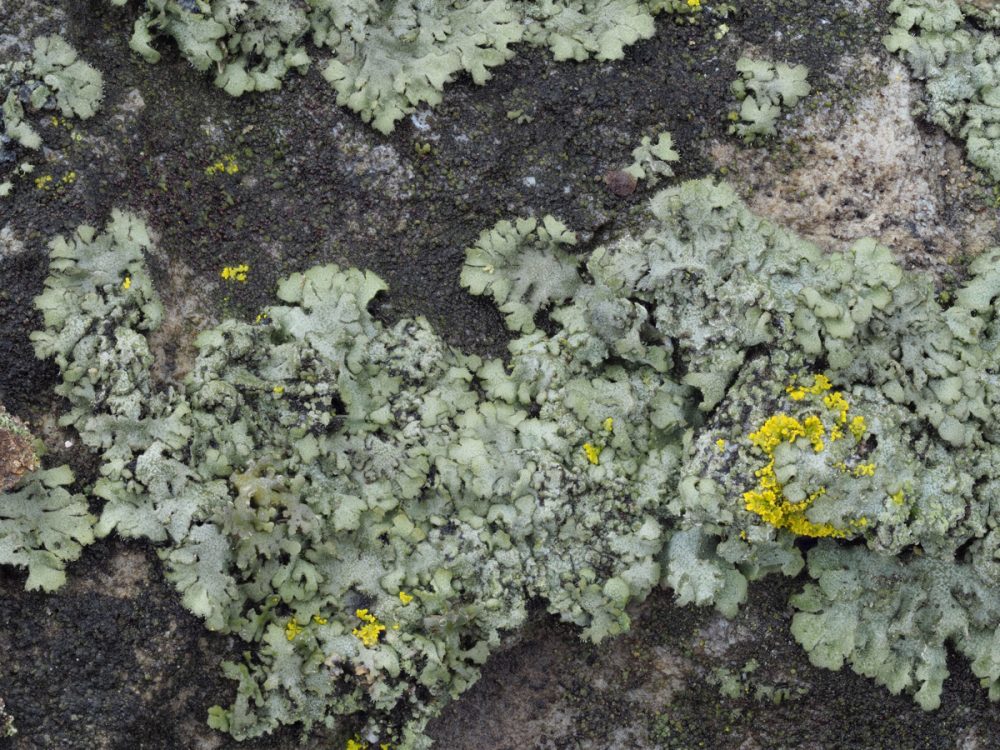 Lichen Guide Published by
Ohio Division of Wildlife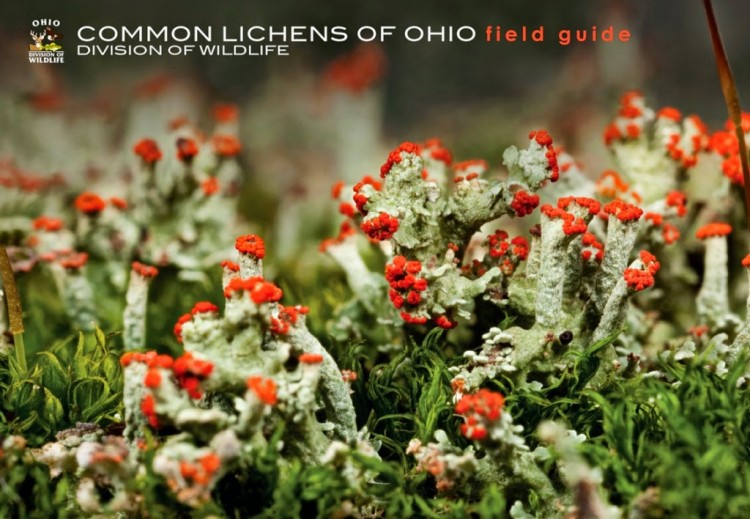 In mid-March, 2015, the Ohio Division of Wildlife published "Common Lichens of Ohio," an 80-page booklet authored by OMLA co-founder Ray Showman, who is also the co-author of The Macrolichens of Ohio (2004). This is the 15th in a series of ODW nature guides, and the first such guide to focus on non-animal wildlife. While the heart of the booklet is descriptions of 56 lichen species, accompanied by photos contributed by several different OMLA members, it also includes material on lichen structure and reproduction, along with numerous descriptions of lichen and animal interactions. There is a brief essay entitled "Lichens, Moths and Bats" by Dr. David Wagner, the author of "Caterpillars of North America."
The guide is free, and can be obtained (along with all the other ODW identification guides) at the ODW District 1 (Central Ohio) office at 1500 Dublin Road Columbus, Ohio 43215, or by calling 1-800-WILDLIFE. Additional  contact info for ODW including an e-mail address that will probably also work for requests, can be accessed HERE (link).
……………………………………………………
OMLA sponsors illustration in Flora of North America
The Flora of North America Editorial Committee offered bryologists the opportunity to help defray publication costs by sponsoring illustrations for volume 27 or volume 28 of FNA. These are the two moss volumes, of which 27 was completed in 2007, 28 will appeared about mid 2014. Individuals and organizations sponsored one or more drawings, at a modest financial cost. Sponsors have their names acknowledged in the introductory chapter of Volume 28. OMLA has chosen to sponsor Ohio haircap moss, Polytrichastrum ohioense, the only illustrated taxon with "Ohio" in its name. We're pleased to be able to help with such a worthy endeavor, and aqre enjoying seeing and using the new volume.
OMLA was born from an organizational meeting of a number of naturalists and professional educators held in June, 2004 at the Gorman Nature Center.
Founders meeting of OMLA at Gorman Nature Center in June, 2004.
Goals of the association include encouraging amateur and academic students in study of these organisms, expanding the knowledge of lichen and bryophyte distributions in Ohio, and gaining a better understanding of rare lichens and bryophytes in Ohio.
OMLA pursues these goals through workshops and field trips (forays). The first Fall Foray was a two-day field trip to the Edge of Appalachia preserve system in Adams County (October, 2004). This was such a success that one member asked "So what are we doing next weekend?" It was decided to have a two-day foray every fall. OMLA also does one-day forays.