Membership Information for the
Ohio Moss and Lichen Association
Membership in OMLA is $10, with free student memberships available. Dues are generally collected during our annual meeting in January, but you can join at any time (see below).
Benefits of membership include receiving the newsletter OBELISK, e-mail notification of upcoming activities, updated OH species lists and distribution maps, and the rental of a meeting room for evening identification work during the Fall Foray.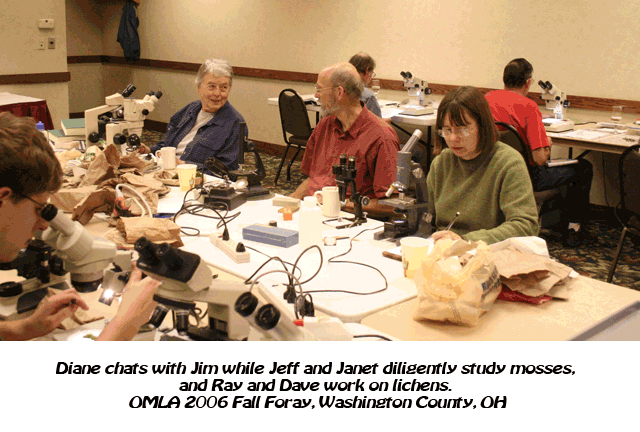 HOW TO JOIN OMLA
Please send the $10.00 membership fee as a check made out to our treasurer, Barbara Andreas (please not made out to OMLA) at 24680 Chapel Ridge Rd., South Bloomingville, OH 43152. Include your name, mailing address, telephone number and e-mail address. Please note that the e-mail is especially important since this is how announcements are sent out. Your name and e-mail address will NOT be given to anyone else.
***Membership is free for students but we still need your contact information.***